2014 Summer Series
Casting is complete and rehearsals are underway for a summer of enduring musicals guaranteed to delight children and adults of every age. Featuring young actors enrolled in FTC's signature two-week student intensives, these plays showcase performance-based training at its finest!
Les Miserables
August 1st – 3rd
Winner of over 100 international awards and seen by over 65 million people worldwide, LES MISÉRABLES sweeps its audience through an epic tale of broken dreams, passion and redemption, against the backdrop of a nation in the grip of revolution.
In 19th century France, Jean Valjean is released from 19 years of unjust imprisonment, but finds nothing in store for him but mistrust and mistreatment. He breaks his parole in hopes of starting a new life, initiating a life-long struggle for redemption as he is relentlessly pursued by police inspector Javert, who refuses to believe Valjean can change his ways. Finally, during the Paris student uprising of 1832, Javert must confront his ideals after Valjean spares his life and saves that of the student revolutionary who has captured the heart of Valjean's adopted daughter. His world-view shattered, Javert commits suicide, and Valjean at last attains the peace he has sought for so long.
Epic, grand and uplifting, LES MISÉRABLES packs an emotional wallop that has thrilled audiences all over the world.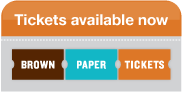 Ladies in Waiting
by Sherry Paulsen
Staged Reading
It is 1963. Pre-pill, pre-legal abortion 1963. On the cusp of feminism 1963. The year Kennedy is assassinated. The year the Beatles invade American radio waves. And the year high school junior, Franny Dietrich's life changes in an instant. Instead of starting her senior year with her friends she is secretly shipped off to St. Agatha's, a home for unwed mothers.
Often humorous, always heartfelt, Ladies in waiting is the story of a young woman whose honesty, faith and courage see her through making the biggest decision of her life.
Written by Sherry Camp Paulsen
Directed by Nichole Palmietto
Three Staged Readings:

8pm – Saturday, August 9
3pm – Sunday, August 10
8pm – Monday, August 11
Free Admission
Donations greatly appreciated
Please email tom@fabefaction.org for tickets or call 404 876-9468 to reserve your tickets.

New! Educational Newsletter!
Everything you need to know about our Educational Program throughout the year is in our Education Connection newsletter. Emailed regularly, just click on the images to the right to get past issues and to sign up for upcoming issues or click below for a specific issue! 
<